Vizsla Puppies
What's not to love about vizsla puppies? They have long, velvety ears and squishy, squishy wrinkles! But puppies are curious. And puppies require a lot of patience. And training. And care. And lots and lots and lots of paper towels.
Besides the 15 minute potty breaks and crying during crate training, bonding with your puppy creates a lifetime of memories and hopefully a wonderful family companion. But, the time and effort needed may not fit for your lifestyle. That's okay! There are other options for you to get a vizsla.
Older Puppy or Adult from a Breeder
Source: www.grca.org
Older Puppy – Sometimes breeders raise up a couple of puppies from a litter to see which one meets the needs of their breeding program. This can mean that at some point (6 months of age? 8 months? 12 months?) the breeder needs to decide which one to keep for the future and which one to place in just the right home. Both puppies are raised with the same care, with some training under their belt, and they're ready, willing, and able to be the apple of a new family's eye.
Adult – Another situation occurs when a breeder is contacted by a previous puppy buyer when something unforeseen happens and the buyer is unable to keep his Vizsla. Most breeders' sales contracts stipulate that the puppy buyers are to contact the breeder when such a situation occurs so that they can assist in rehoming, or if they are able, even take back the dog when a new home isn't available. Getting acquainted with several reputable breeders in your area can give you the ability to assess them and their dogs, and they can assess you as the right home for an adult or older puppy from their breeding program.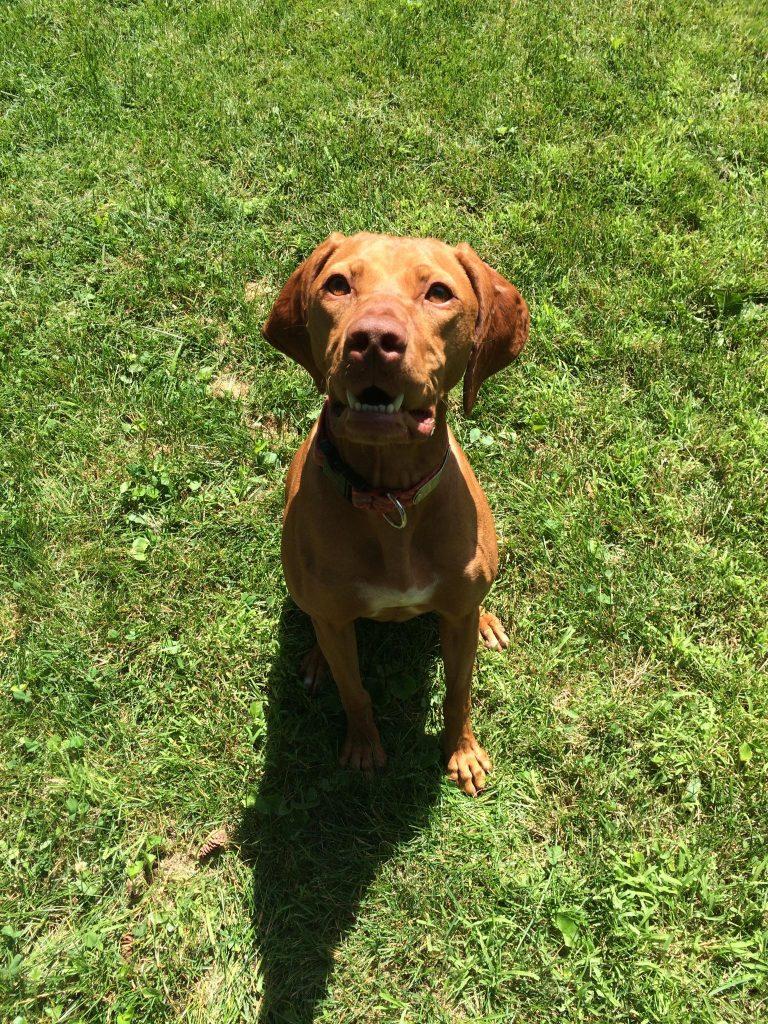 Rescue
Through no fault of their own, sometimes vizslas do end up in rescue. We have dedicated volunteers that help find loving, forever homes for vizslas in Minnesota, North Dakota, and South Dakota. Visit our Rescue Page for information on how you can adopt a vizsla or help out in other ways.